Quantum Leap in Web Spreading

Highly Efficient
ESR Spreader Rollers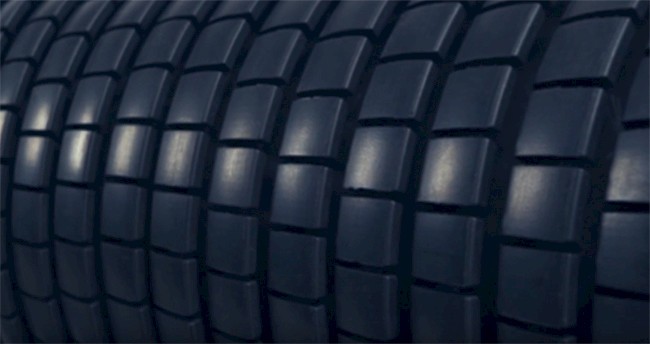 The unique, newly patented EcoStretchRoll (ESR) is a new type of rubber roller with special benefits. Numerous individual spreading elements in the form of rubber rings are installed on high-quality guiding rolls. Web spreading - from the center out - works equally well in either rotating direction. Thanks to its simple installation, the ESR spreader roller can be used immediately. Advantages at a glance:
strong spreading capacity
large contact surface
marking-free
nearly wear-free
cost-efficient
FDA compliant
spreader rollers
Info PDF
Type BR

Basic Roller

Type BR is suitable for use with films, foils, papers, nonwovens or textiles starting at a weight of 45 g/m² or a material thickness starting at 30 μm.

View Details

Type ST

Sensitive Treatment

Type ST is the all-rounder with special properties. It offers best protection of any material with its individual spreading elements evenly distributed in circumference and length and the optimal coverage of the roller surface due to this. The optimal spreading result is achieved starting at a material thickness of 4 μm or a weight of 10 g/m². Type ST is available in many variants.

View Details
Advantages of the ESR spreader roller
Working principle
The ESR spreader roller has specially shaped, patented spreading rings with 20 to 40 individual spreader elements that work completely independent of each other.
Contact surface
The large, smooth, slightly curved contact surfaces of the roller do spread particularly early and gently, without any markings.
Wrap angle
The roller offers full function at wrap angles between 8 to 180 degrees and spreads equally well in both rotating direction.
Web tensions
Absolute wrinkle-freeness between 40 and 500 N per metre of roller length.
Web thickness
The roller is suitable for any material thickness >4 µm and >10 g/m².
Multiple cuts
The spreading behaviour can be precisely adjusted across the entire roller width by partial insertion of areas with reduced spreading functionality.
Turning bar system
ESR spreader rollers smooth perfectly - even under the special conditions in a turning bar system.
Line speed
This guide roller permits secure spreading at line speeds of up to 800 metres per minute. The roller runs perfectly calm while working.
Material properties
The properties of the materials EPDM, TPE or silicone are suitable for many different areas of use.
Versions
The individual spreading elements are available in 4 diameters, 2 layouts and 3 materials. Length according to individual customer requirements, max. 7000 mm
Roller body
Smooth-running roller from DRECKSHAGE. Lightweight aluminum core with special geometry for high bending strength. Fast reaction due to starting weights from 20 g with low mass inertia.
Assembly
The ESR roller is supplied ready for installation according to customer specifications. The roller does not need a separate drive, which makes it ready for operation at once.
Hessenbruch Spreading Technology not only delivers a product, but supports us as its sales partner in developing solutions for our customers as well. This in turn leads to continuous further development of our own products.Christian Jordan, Managing Director, A. Dreckshage GmbH & Co. KG